Feast of Saints Martha, Mary and Lazarus  
Save the date! The Realign Resources for Mission committee invites you to join us on the evening of 
Sunday, August 29, 2021
 when we will present to you the proposed drafts of parish groupings. Both this consultation and your feedback are important to us and to Bishop Earl Boyea. Our final recommendation on how to best realign the resources of the diocese for mission is due to be given to Bishop Boyea on October 1, 2021. Hence, in one evening, we will present the proposed groupings simultaneously at our four Catholic high schools. They are located in Ann Arbor; Flint; Jackson; and Lansing. Crucially, we will also capture your vital feedback. So, save the date! More details to come. In the meantime, enjoy this week's Realign Resources for Mission update! God bless. 
Yours in Christ,
 
Father Mathias Thelen
Chairman, Realign Resources for Mission Committee

"A parish in the Diocese of Lansing makes and forms Missionary Disciples by having a discipleship process that moves people of all ages to spiritual maturity."
Realign Resources for Mission Principle 3.3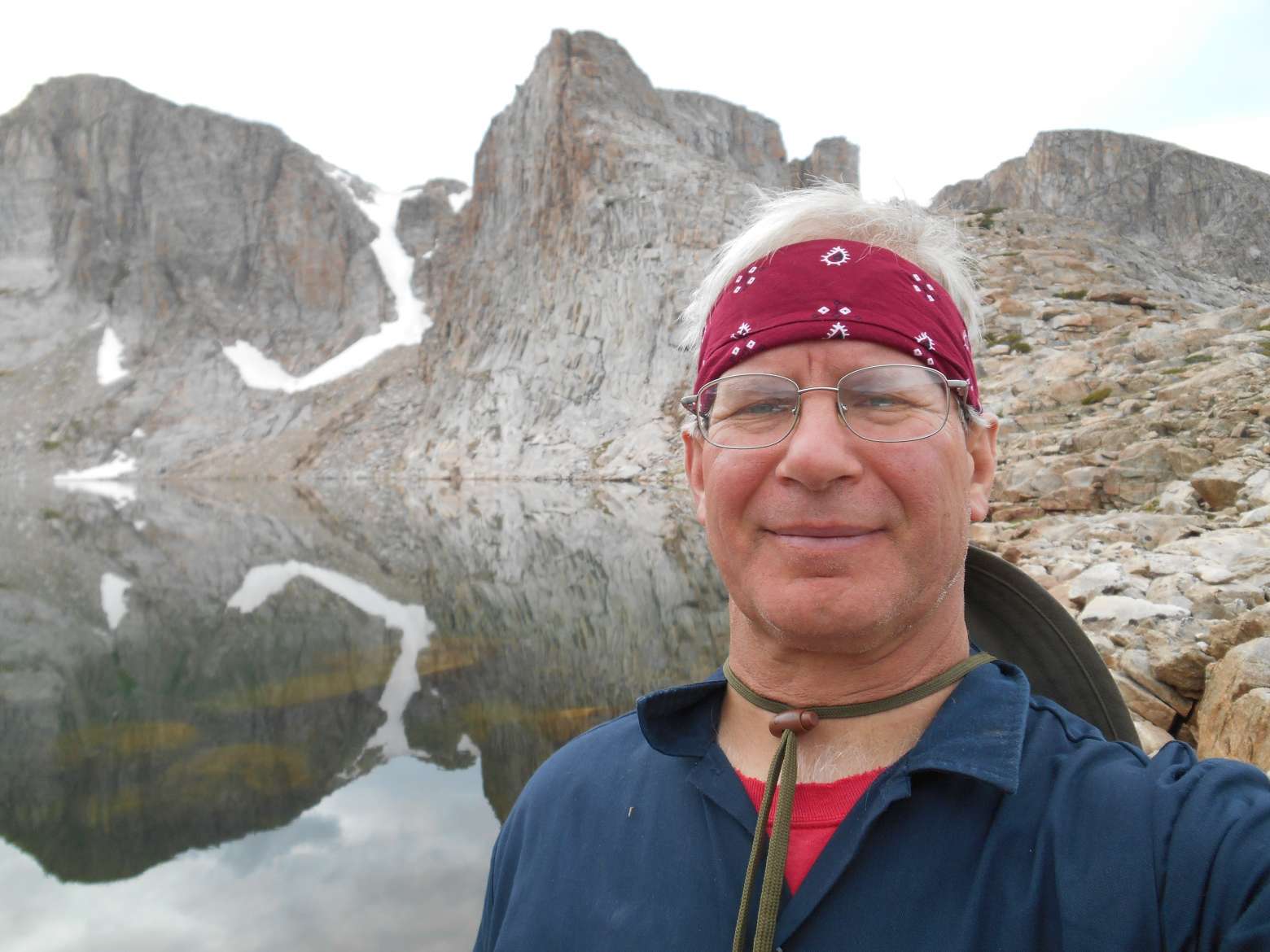 Member, Realign Resources for Mission Committee
I know something from corporate life, where over the course of my career there were several takeovers and I found myself in a new culture: listen to the language the leaders are speaking, use the language and tools of the organization you are in if you want to be heard and if you want to be part of the culture.  This I know.
So, if we claim that a healthy parish…makes and forms missionary disciples…by having a discipleship process that moves people of all ages to spiritual maturity, I thought I should review what the bishop has initiated and taught, to align my words with prior and current teaching, so I went to the Diocese website.  
Behold!  
A discipleship process
 has been outlined in very clear terms in work over the past 7 years or so.  While it scarcely needs explaining, I will summarize that outline here for your benefit, and encourage you as pastors, deacons, parish staff, parish finance councils and parish councils, and parishioners, to engage, develop, and sustain life of this well-defined process in your parish units. Start now, don't wait. 
First, let's define a few terms.
A process is a set of interrelated or interacting activities which transforms inputs into outputs; it is a systematic, ordered series of events directed to some end that comprise an approach or methodology to achieve an objective.   
Discipleship is a lifelong process of following Jesus, learning from, and growing close to Him, increasing in love with Him.  Growing in discipleship is an intentional act on our part and leads to missionary activity – that is, to propose, promote, advocate, and champion the love of Christ – extending to others the personal relationship we have with Jesus!
Okay.  So, a discipleship process that leads to spiritual maturity is something that has some formal activities centered around bringing us as individuals to encounter Jesus and his love, grow in relationship with Him, and share that with others as acts of love.
Note that the process involves first an opening to encounter with Jesus, opening our lives to relationship with Him.  
Next, we decide to convert, freely choosing to deepen that relationship in our personal life and in our communal life in the parish by belonging and participating.  
Then, we decide to train – to formalize a discipleship plan.  We stop holding back and give ourselves over to growth, to work in communion with other disciples and go out. 
The training is a process itself, outlined in the Diocese'
Lifelong Discipleship Plan:
Pray: Daily prayer, daily scripture, scripture study.  This is essential to know God and build relationship by listening to His Word.
Study: Deepen your study of the Bible, the Catechism of the Catholic Church (CCC), and enrich that study by supplemental books.  Anna and I have found tremendous spiritual growth through the Catholic Biblical School (CBS) of Michigan, and we recommend it highly – this source of study indeed supplements scripture with the CCC and great books, such as and relevant to this topic, Sitting at the Feet of Rabbi Jesus (Ann Spangler and Lois Tverberg), and it builds you up in relationship with other disciples!   Truly, CBS is a great gift.  
Engage and Serve:  We are to do this in our daily lives, but our parish must be characterized as a place where we can serve, where we are called upon to serve and where many opportunities to serve are found.  Engagement includes parish involvement and deepens our commitment, including financially through tithing.  But our time and talent are to be tithed as well, so we learn to progress to give with abandon – in and outside of the parish, giving of ourselves in service, because we love Jesus, share that love with others, and we are witnesses of Christ's love.  We develop to encounter others, pray for and with them, witness to them and sense opportunities to invite them into our lives, be a friend to them, accompany them, and help them open to a relationship with God.
So, a Lifelong Discipleship Plan is a training plan.  You might ask "who trains us?" and "why are we training?"
While our rabbi, our teacher, is Jesus, we find human support in our pastoral leaders and in our fellow parishioners who are in training with us.  A discipleship partner is an important support and encouragement.  Husbands and wives often can be the best partners.  In addition, find or build associations in your own parish with several others, follow the Lifelong Discipleship Plan, and talk about it with your pastoral leaders.
We are training so we can "go out" to serve, to love, to witness, to invite and accompany.  In fact, we are supposed to be going out now – there is no amount of training prescribed before you are "allowed" to go. Ha! Part of your training is to goand come back to your discipleship partner or group and discuss it.  Didn't Jesus send the disciples out in pairs, with relatively minimal formation, and they came back and told of their experiences?
You are in "the big show" as they say in baseball, whether you realize it or not.  Were you baptized?  You are in the major leagues now.  You got the call to be holy and to go on mission – you are out there in the arena – both your home arena and as a visitor to others' arenas – to do that right now.  If you are like me, you are not dripping with talent, but you are dripping with the water of your baptism.  Wow!  Baptism opened our eyes – we woke up in "the big show" of our lives.  
We can't do this holiness and mission very well on our own.  We need to learn and train. 
Embrace the discipleship process, ask for it in your parish and get involved with others to have training partners, get the material already on the Diocese' website, and grow and go!
Karol Wojtyla (Pope St John Paul the Great) explained the relationship of an individual's acknowledgement of their Person to that of their Acts.  In the sense of our individual acts in relation to others in society around us, there are four basic attitudes of action:  solidarity, opposition, withdrawal, and conformance.   The last two are illegitimate because they deny us a free will choice to engage a good or oppose an evil in concert with others.  Withdrawal and conformance come from alienation and its roots in individualism and/or totalism. However, if we properly see that we are unique persons, with personal responsibility, from which comes value by the choices we make, we see that we can act in association with others to achieve some common good or truth, in which we will find joy.
Now, the building of community, as in our parish units, comes from our individual decisions to act in concert with others, to have our own personhood and the value resident within us act with other persons for positive action.  See, we individually decide to be in solidarity, to give the good of our action to the group for the benefit of the group.  
Therefore, disciples work in pairs, disciples are taught and trained in groups.  The act of working together acknowledges the truth of the uniqueness of the other as with our self. The gifts brought by the other help us and enrich us.  As the number of fellow disciples with whom we engage multiplies, we find increasing joy in the solidarity of action. We are individuals freely choosing to grow in love with Jesus and growing together, as a community, to share that love outwardly.
* Steve Nowaczewski is a parishioner Saint Joseph parish in Ypsilanti as well as a member of the Realign Resources for Mission committee. A married father of four, Steve brings to the committee great experience in strategy, planning, integrity management, and change-management courtesy of working at a high-level in the energy sector over several decades.

Watch:
 Tom Maloney is the Superintendent of Catholic Schools for the Diocese of Lansing.  He is also a member of the Realign Resources for Mission Committee. In this short video update, Tom reflects upon the theme: 
"A parish in the Diocese of Lansing Makes and Forms Missionary Disciples by having a discipleship process that moves people of all ages to spiritual maturity."
Tom also touches upon what the Realign Resources for Mission process could mean for schools within the Diocese of Lansing. Enjoy!